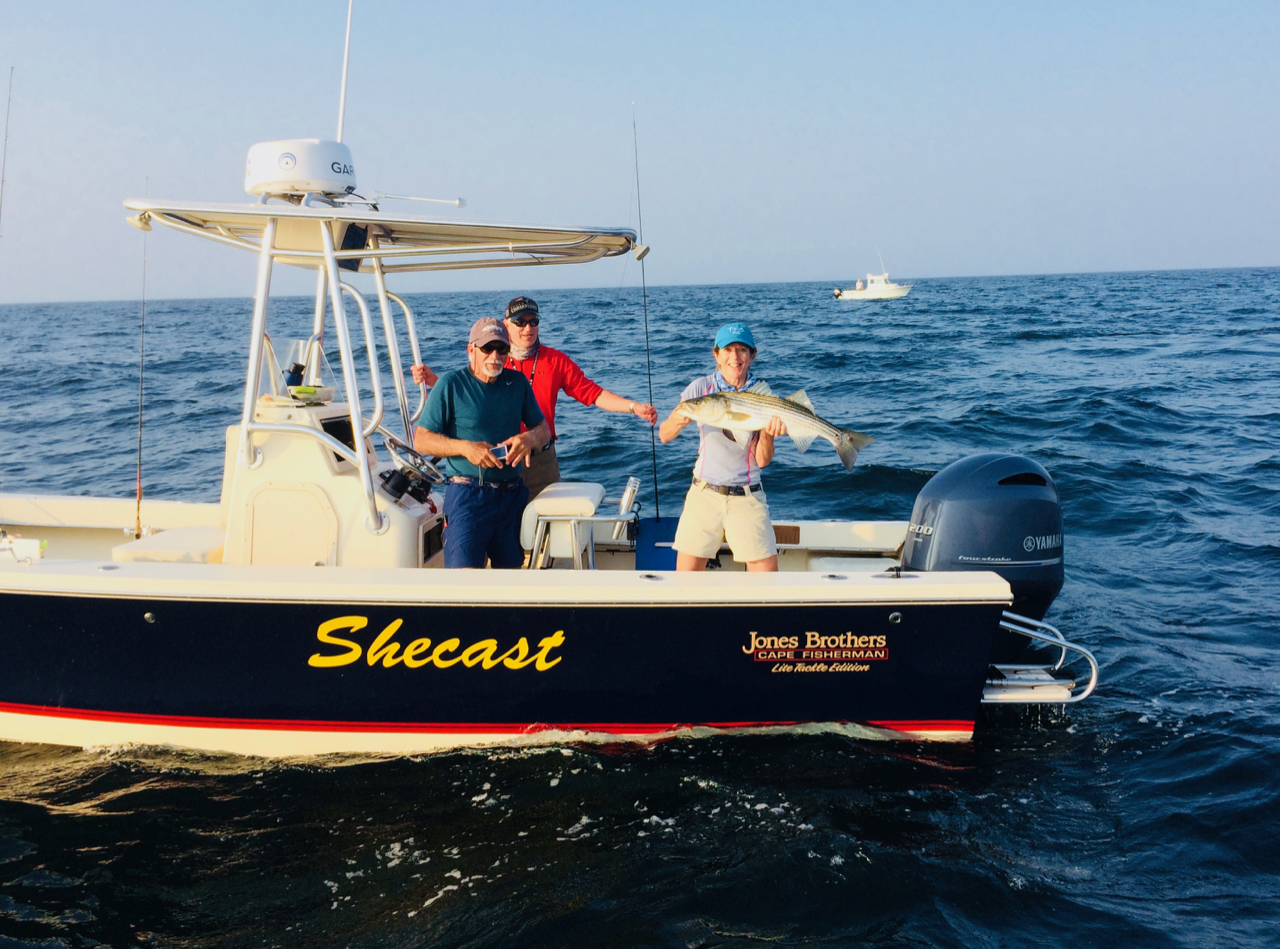 Join us on the "Shecast" for a fishing trip on the waters of Buzzards Bay!
We offer half-day (4+ hour) and full-day (6 hr) fly and light tackle trips leaving from Westport MA. Our main targets are Striped Bass, Bluefish, and in the fall, Albies and Bonito!
In order to preserve the fishery for future generations, we are a catch and release vessel.
Depending on the migration patterns, we will be fishing anyplace from Newport RI, Cuttyhunk Island, Vineyard Sound, Buzzards Bay, or the Westport River.
Top-quality gear (both fly and spin) is provided, or feel free to bring your own! You do not need a Massachusetts saltwater fishing license for a charter, you will be covered under my charter permit.
We will be fishing on a 200 HP 23' Jones Brothers Cape Fisherman. It is the perfect platform for inshore fly and light tackle fishing. The boat is fully equipped with state-of-the-art marine electronics...
Dual GPS units, AIS, Radar, Dual VHF radios, Weather Radar, Sonar, and all safety equipment required by the US Coast Guard. We will be joined by First Mate Sheila, so if you have any casting issues and if you would like any instruction, Sheila is on hand to help out!
Current rates are $425 for the half day 4+ hour trip. Full day 6 hour trips are available for $550. Cash, check or Venmo only. Two person maximum. Due to our teaching commitments, availability is limited, especially in the Spring, but please call Captain Bill to check availability.
-Single angler, "Fish With Us" option-
For the single angler, we offer a fish with us option! This is around a four hour trip and you'll be fishing along side us!
Of course, you will get your preferred spot on the boat and will get the first shots
at the (hopefully) breaking fish, but unlike a private charter we will be fishing along with you.
Whatever the day would bring for us, you'll be a part of it! Like all charters, we'll have plenty of gear if you need it
and bring the coffee, water, and shacks.
This is a fun, affordable option for the single angler. $200.
Please bring polarized sunglasses, nonslip, nonmarking footwear, and a light jacket as it is chilly at 5 am—even in July! A light rain/spray jacket is always a good idea! Hot Coffee, snacks, cookies, and bottled water are provided. Leave the beer and weed at home!
Your safety, success, and enjoyment are my primary concerns! If I deem the weather conditions unsafe, I reserve the right to cancel and reschedule the trip. Trust me on this one—if I think that it's too rough to fish, so will you!
****************
For private Fly Casting lessons or for chartering information contact:
Captain Bill Hassan
USCG Licensed Captain - 25 Ton Master
IFF Master Instructor
(617) 538-5262
(Please leave a message as I'm probably out fishing!)
[email protected]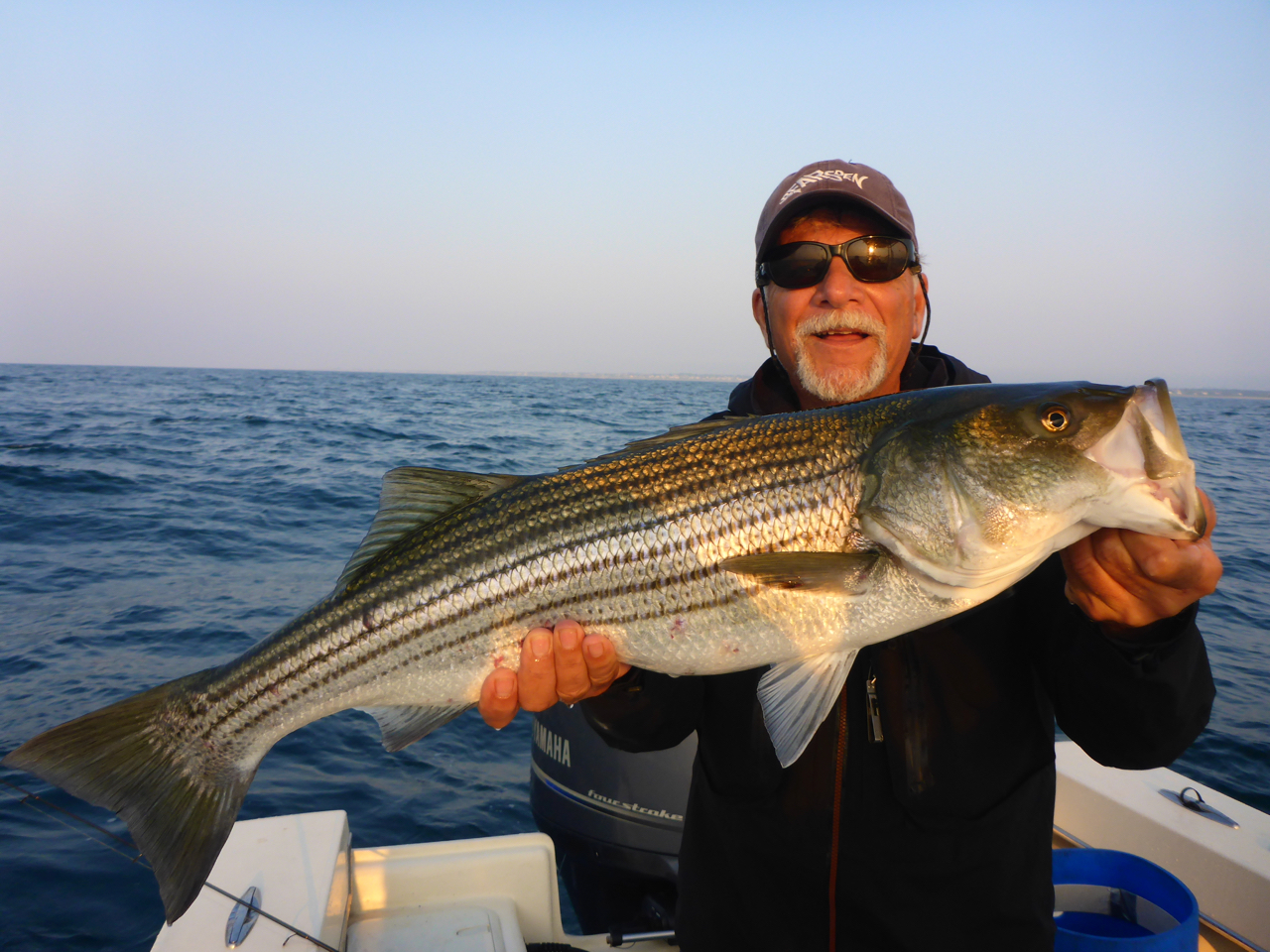 Support Your Local Independent Fly Shop
Unless you've been spending way to much time on the water, you may have noticed that a few big-box fishing stores have moved into the area. Sure, check them out—you know you will but remember—you can't beat the knowledge, service, professionalism, and local expertise that your local shop can provide.
The prices are the same, (or even lower) at your local shop, so why would you not want the services that they provide? Need something special, (I do all the time), they'll have it for you in a few days. Try that with a big-box place!
Rigging questions... not a problem for your local full-service shop. I recently got a call from someone asking me how to change the retrieve on his new reel. When I asked him why the place he bought it from (a big-box place) didn't do it, he said that they were busy and to come back at a slower time. This won't happen at your local shop...
Anyway, remember that when you're out fishing, the shop owner is there working. The least we can do is support them.
If you see us on the water on our boat (23' Jones Bros. Cape Fisherman CC) the SHECAST, give us a call on VHF 71/16. We're usually around the Westport, Sakonnet, Dartmouth, Cuttyhunk area of Buzzards Bay.
BTW, nobody likes high-end, high-performance gear more than I do, but if you want to see a 3-minute video of me catching a bonefish on my 3-foot plastic "Spiderman" rod/reel combo that I picked up at Wal-Mart for $9.99, click this link. - Spiderman Bonefish.
See you on the water, or at the shows... Bill
 ** I did not write this. I wish I knew who did. If you do, please let me know and I will post the author's name here. A while ago someone sent it to me and I wanted to share it with you.
…History tells us that all of civilization's successful and enduring movements, be they political, social, or religious, center about a basic theme or construct from which all other precepts are derived. For Hinduism, it is the Doctrine of Reincarnation; for Christianity the Golden Rule; for the United States Government, the Constitution, and for fly-fishing, it is the cast.
It is fair to say that in Fly-fishing circles, the status of the cast has even preempted that of the fish. For in every fly-fisher's mind, the cast occupies approximately 96 percent of his mental life. The religion of the cast has almost taken on a life of its own.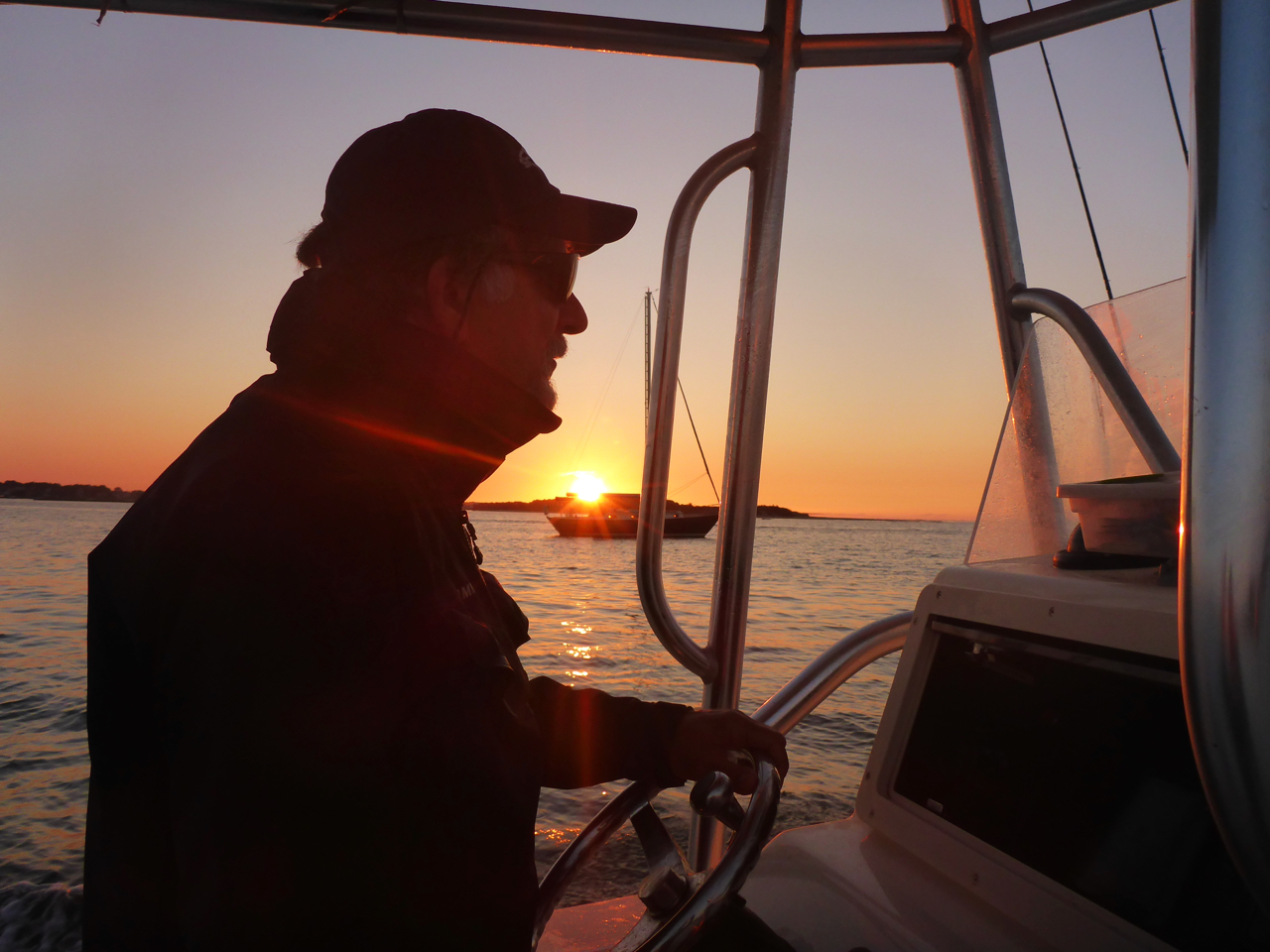 Not only have volumes been written about it, but if you approach a cadre of fly-fishers discussing their exploits, chances are they will be talking more about their casting than whether anybody caught anything.
Fortunately, this process has not advanced to the point that a rebellious sect of Pure Casters (totally cerebral fly-fishers) has broken off from the mainstream congregation. But if this ultimately happens, I won't be surprised. And if our rivers get any worse and all of the trout die off, it may have to happen…
Tight loops, and tight lines-
bh